Former Real Madrid player Antonio Cassano has revealed that Cristiano Ronaldo sent him a WhatsApp message after the Italian made the claim that Lionel Messi is far superior to him. Cassano explained the story on Christian Vieri's Twitch channel, BoboTV, in comments carried by Diario Sport.
"Cristiano wrote to me on WhatsApp asking for more respect after everything he's won, all the goals he's scored and for what he represents," Cassano said. "I'm not afraid to tell the truth, I'll face the whole world, from the Pope to the last person on earth. I told Cristiano Ronaldo that it's not disrespect to say that only one Ronaldo exists and it's the Fenomeno, and that Messi is much better than him. That's not disrespect.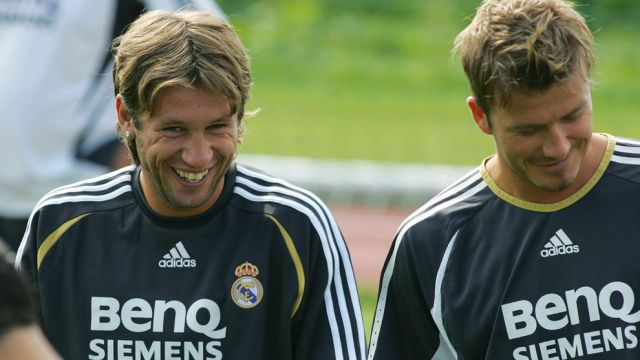 "I was telling the truth, facts, that Messi is much better than him and there's only one Ronaldo. I called Gigi Buffon and asked him if he had given my number to someone. He confirmed that he gave my number to the press officer [at Juventus] and he gave it to Cristiano. He sent me messages saying: 'I have a lot of money, I've scored more than 750 goals – you've only scored 150 in your entire career.' I said what I think and it's just a personal opinion.
"I thought about why a person does something like that. Cristiano Ronaldo has everything, he should live serene, calm and relaxed instead of listening to what people say about him. He should follow Lionel Messi's example – he's a person who doesn't give a damn what the world thinks."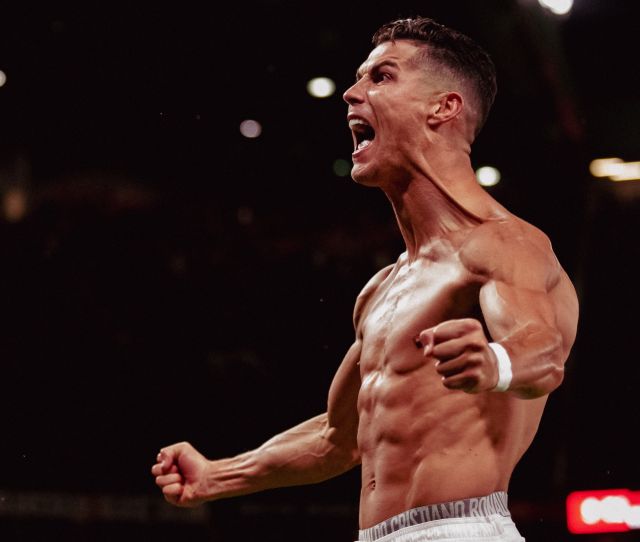 Born in Bari, Cassano came through the youth system at his local club before joining Roma at 19. He spent five years in the Italian capital before joining Madrid in 2006, but he only spent a single season at the Santiago Bernabeu before joining Sampdoria on loan and then permanently. He spent the rest of his career in Italy, representing Milan, Internazionale, Parma, Sampdoria (again) and Verona. He played for Italy 39 times.
Cristiano began his career with Sporting before joining Manchester United at the age of 18 in 2003. He spent six hugely successful years at Old Trafford before joining Madrid in 2009, and went on to spend the next nine years in the Spanish capital, winning all there is to win. He joined Juventus in the summer of 2018 and stayed in Turin for three seasons, before rejoining United this past summer. He's played 184 times for Portugal.
Cristiano actually do care about the criticisms he get.
That shows how open to opinions he is.
Messi is the Greatest player on Earth. Take time and watch his video on goals and benchmark that with Ronaldo's goals fir example. u will see the greatness in Messi's goals. It's got class written all over it. Most of Ronaldo' s goals are opportunistic goals in nature being at the right place at the right time.
I guess you don't no anything about soccer when you said that ..
How can a person be in a place at the right time scoring that huge numbers of goal
Tell your favorite to do that if it easy ?
Ronaldo is god of soccer ⚽️ either you like it or not
Ronaldo scores goals like every other professional player :headers, tap in's etc.
As for Messi he scores goals we never think of, he does things we don't expect, he's the best in passing, shooting, free kick,he goes through players like nothing, he humiliates players as if they are kids
So in my opinion Messi is the best and there will never be a player like him
Why doesn't he have the same nature to be in the right place at the right time
Since he's all of thes
Can you tell me how many star players messi play with ?? and how many star players CR7 play with ?? Do you know how many time messi reach Copa América final before he take the trophy home once ?? And tell me how many times CR7 reach UEFA European Football Championship Final before he take the trophy home ??
Why is he(messi) finding it difficult to do that in farmers league (league 1)
He is yet to hit the ground running
How many different leagues has he played in to proof his sole called magic of becoming top scorer in each league he played
The earlier you people accept that they are both good and they are different type of players with their different qualities the better for all your ignorance
When was the last time messi played champions league final
Did Xavi and Iniesta play ?
Messi is lucky to play around top professionals and good coaches where teams are built around him
At PSG the team is not built around him and he is yet to adapt
For copa America which he won
The un-song hero is Mathinez Aston villa goal keeper who did most of the saves calculate his saves and the number of goals messi scored at the tournament.
How many freekick has Messi score in is career and Ronaldo go and check it you're all saying rubbish you all can't defend the reason why he was giving the world best why saying rubbish
There's nothing wrong in not saying anything, cz what you saying now ,you don't know …Ronaldo scored goals but I cud see you know nothing about goals ….
Messi is the undisputed Greatest Of All Time Footballer as at this generation. However, to say that will be none like him is an exaggeration. Better players will emerge and the is still to come.
Then Ronaldinho is far better than Messi if it is on all that account because defenders were running away from him in his days.
I always said Messi should change club and let's see how good he is,now he's changed club,we can all see,he hit the ground at PSG, but he's not running.
All u saying is young Messi those dribbles was when he was young
CR7 will prove it to you guys he is
The Omega of football
Is it all about the star players he has played. give us facts not some ridiculous theories.
For your information, when Messi was in BARCA , he took all the credit when Suarez was the one doing all the hard work and he just waited for the ball to be passed to him to score the goals.
You have to remember that messi is a midfielder not a striker and to keep up with goals its hard and also ronaldo was in football longer than messi
Ronaldo is good he can score goals but Messi does more things on the pitch! The only comparison that people bring about Messi and Ronaldo is based on goals and they don't consider other things like touches on the ball, the distance they cover on the pitch, the productive passes, and even assists. Ronaldo also knowns how to sell himself off the pitch which Messi doesn't do. So Ronaldo is good but Messi the player in the world we have to agree.
Let's see that in PSG
You are right, cr7 is a good and talented player but messi is born of football i can also say His gods of football
Clearly your arguments makes no sense. Messi has 35 goals against the big 5 teams of England. Wat else does he have to proof
Ronaldo played for different clubs and shines, Messi its only Barca
Messi is far better than Ronaldo
Justify
Because your Messi always find the earliest club to show that he's superior then others.
Let me put some sense into your daj heads, BACA was a club even it's one man down they can own a match and their only target was R. Madrid.
When your Messi joined the BACA
club replaced by Deco from the academy in year 2004 BACA was doing well even without Messi.
But CR7 came from nowhere Sporting club to be seen by M. United manager because he's talented and he always proof it whereever he find himself so please give him the respect that he deserves.
We all know that ballon dor voters is their favorite is Messi but we the football lovers we gives respect to those who deserves it. If I'm lier then ask PS gamers they'll tell you their own favorite too.😀😀😄
Someone being in the right place at the right time for more than 500 times consistently and u call that opportunistic??? Its either you are extremely dumb or u are just foolishly ignorant and daft! Try and think before you talk or act, Dont be an impetuous person. Please!
Well, no one gives a fuck about his opinion (Antonio cassano) he was a shitty player who never achieved his ambitions because of his inconsistency…
These two players are great for themselves and to those who love soccer. I don't think they should be compared. They play their own kind of football.
Who is God, PENALDO?
Messi is natural talented christiano works harder to be good so can you compare natural and extra effort
Ronaldo is the best that was, that is and will ever be CR7
You are right bro
Cristiano ronaldo is just so great. His is the GOAT.
Seriously, being in the right place always, says it all. And how about all the long range strikes? Still opportunistic? Give credit where it is due. Messi may have other aspects to his game but no one in history can rival CR7 when it comes to goals.
Let me tell what you don't know, messi has golden touches that is, dribbling through defense ,including the goal keepers ,to score world class goals ,which makes it more spectacular and him (messi)extra terrestrial, even the real Madrid player cassano confirm phenomenon (Ronaldo Nazaria of Brazil) is better than cr7, and in which messi is better than phenomenon according to him,and unlike Ronaldo who scores long range goals due to the fact that breaking defense of his opponent is unusual of him,they Ronaldo the power god cos of the power he got in his feet and thigh and messi on the other hand,they call the fineness god cos of his ability to break defense, dribbling up to 1,2,3,4,5,6players including the keeper and score and good at chipping ball ,unlike Ronaldo who dribbles 2 or3 players to score, even 3 is unusual for him………….To me messi is the best, Ronaldo is good but messi is just better………..
Fact
Ronaldo being at the right place at the right time it's one of the qualities of the best striker and that's his role.Compare this between a bright student and an instructor who is greater than the other.
He doesn't make noise about how good his skills are. He doesn't waste time talking about anybody. He just do his job on the pitch. His actions speak for him. Messi
Yes his action at PSG speaks for him
God will increase your knowledge
You made something reasonable here🤝
That's your opinion bro. Stop undermining Ronaldo with this comments. Ronaldo is as good a player than Messi. Even has more goals and goals win matches and trophies
You don't know anything bro
How many trophies did he won Messi is leading him
In how many seasons and how many games? You never talk about the number of games difference. If you take that into consideration, then you will see who really has more goals. Why not try to compare their number of goals since Messi joined the train and see who really has more.
I believe u could also compare the number of games and goals they both played together in Spanish leaque from the time CR7 was with him. I wish Ronaldo spent the same number of years in Spain like Messi. He (ranaldo) could hv bad 1050 goals an above by now in his career. Ranaldo will always be superior to Messi. We can read the writing on the wall in their various clubs now.
Did they played the same matches
A goal is goal make u.
I believe u could also compare the number of games and goals they both played together in Spanish leaque from the time CR7 was with him. I wish Ronaldo spent the same number of years in Spain like Messi. He (ranaldo) could hv bad 1050 goals an above by now in his career. Ranaldo will always be superior to Messi. We can read the writing on the wall in their various clubs now.
Ronaldo is good Messi is better… You talk of hard work you show us Ronaldo but when you talk of talent, you can give is Messi. He was born to play football… I see nothing Messi can do aside playing football… But i see Ronaldo with other profession if he wasn't a footballer… He could be a good model with his physique from hard training. Messi remain the best player or all time
So is that why you support Messi. be reasonable.it is not about him having other professions. Stop showing jealousy. It is not our problem that Messi cannot do other professions. Blame it on God.
You are perfectly correct
You're just saying rubbish mr man it's better you go back to school and read rubbish you're saying he scores goals of the right times what's it he's there for we all know politics is now in football how many record has Messi brake this year to deserve the best player how many goals or assist nothing he has do to impress people of what he's giving Lewandoski deserve it even if Ronaldo was not giving in fact Jogiho deserve it than Messi all because Messi is now in France why they give it to him I'm very sure when psg are after Ronaldo I wish he go there they will also give it to him but it's paining psg seriously all because Ronaldo did not come
Some people always looking at the back of the TV each time they are watching football. You are saying how many goals or records did Messi broke this year to deserve Ballon d'or? Go and check all Robert Lewandowski and Messi stats this year in their respective leagues, including the latter performance in Euro and Copa America respectively. Football experts are the one voting, not just who's watching with hatred. Winning the best player in the world is not just all about goals, your goals contribution, chance created, individual performance, assist, how many times fouled Against. And you can see that when Messi left barca. He solely carried barca on his back.
Been at the right positions at the right time always make cr7 the goat of all time in football ⚽️ history
Now you also go play and be at right place at the right time and you will pass cr7
Oloku it's being not been and you also go play and be at right position at right time and score more goals than cr7
Ronaldo is the greatest footballer on Earth
And nobody can change that
Basic Truth
You are not serious in life upon saying this. Which player on earth and even yet born can be compared to CR7. You use him to promote your business damm you.
Yur messi is just managing 3 goals in a farmers league, Ronaldo on the other hand has traveled all over the world, broken records that yur messi will never break, scored more goals(which you may say are opportunistic goals, but it doesn't really matter, in a hundred years no one will ask you how messi or ronaldo scored there goals, they ask how many?) fact's.
That Ligue 1 you are calling a farmers league is way too harder than EPL in terms of playing a rough football. Why can't you instruct your Ronaldo to go and play there before you can tagged it as a farmers league?
Don't be stupid bro, how can a playear be at the right place at the right time to score 802 carer goals.
Cassano a failure
Revise your comment. I thought it was supposed to be vise versa.
You can never achieve what he has achieved.
Cristiano is very selfish and want everything for himself.
He has won less trophies than Messi
He has won less ballordo than messiah only thing he has done is he has replayed more games hence more goals scored.
Messi is far better than Ronaldo
do u know what you are CR7 is the best
You're lying, he's selfish.. He thinks he deserves everything… And his selfishness blinds him in everything else.
If his selfishness blinds him, he would have killed Messi long time back but that is not the case because if selfishness blinds someone, he/she can kill. I am speaking from experience of having lived with such people. The always think about themselves not even their close ones . Have you seen any of these I Ronaldo? I feel like you have never seen a selfish person.
That's not response to criticism rather ronaldo was trying to bribe people to love him
I hate Ronaldo forever in my life
Messi always remain my Idol
Why are you so biased?
For me cr7 is the best off all tyme…he must try not entertaining people who sad bed things abaut him, focus on the people who love him like me, yoh I love this guy and i never love soccer player like him..keep on doing your things cr7 full support to u
Why is it Ronaldo people are talking about. There must be something really great about that guy.
Maybe people talk about him so much because he shows off his arrogance too much. No one doubts he's a great player but best he is not
Is he arrogant to you what's ur definition of arrogance Mr judge ?
If truly he said what he said to Cassano, then that's arrogance.
Lol he is a human just like us he is no god , i believe that not arrogance he make it so clear that he should check on is achievement
I don't get it when it comes to comparing the two.
Ronaldo played in different leagues and kept on doing whag ronaldo does and if we run it back,messi shined brighter when xavi,andre,alves,pique were around him and they were doing the most for him so that things reflect simple but after they left,he struggled.
So now how does one say messi over ronaldo?
Ronaldo picks all the weight mostly at national team n still scores more than messi does for Argentina being surrounded by stars…give ronaldo a break,he got nothing to prove anymore. He is an outstanding athlete .
Casano is saying the truth every one has the right to choose who he wants if I choose lewi or I choose kun or any other player else is not a disrespect to any other player, Some people love Ronaldo some love Messi and any one got his opinion so as a football star just keep calm and ignored every one
Even those people, who love Ronaldo they know that Messi he's the best and no one can replace him.
Yes, Casano can choose whoever he loves, But why he compared to Cristiano Ronaldo? Because no one care what he said without mention Cristiano Ronaldo.
Very very true but the problem of Ronaldo fans you can never advice them…I choose Chelsea as ma lovely team that is not disrespect…. actually why many people hate Messi, because of his talent or calmness. I don't know but even angels know who is the king of soccer Mr.Ballon dor. If you know you know
Most of them you're seeing typing never go to school and know the meaning of arrogant he just said leave them Messi him self know he's not better than Ronaldo the only thing that pain them was Ronaldo want every body to be rich why helping people donated blood out and it's paining most of the board because they can't do all what he's doing and he's doing it to make poor people rich like them which all know you that's is doing good things to the world politics will hate you of what's you're doing
Really?!! Then why does he have to act and talk arrogantly to people?!! He also acts like he has to prove himself to every single person. Isn't that weird?!
Have you ever talked to him. l bet you have never come close to even seeing you.
Why is it Ronaldo all of them are talking about all the time. There must be something really great about that guy.
You hit the nail's head in there.. they all bother by his success, inside and outside the pitch
They are all jealous, jealousy has an ugly head.
Wow!
The truth really hurt.
They are all good players but undoubtedly Messi is above him. In terms of achievement. Messi has won the balon dor 7 times. So what are talking about.
Fake Obama
For real
Absolutely.
If he doesn't stay quiet or bla bla, has nothing to do with what he does when in the ground.
That guy is fucking great.
That is y they talk about him.
Why are they not talking about me?
Look it this way someone who's the best people will hate he/she because they will jealous of the person, but who's not the best they will only tell lies to guide them truth is always bitter to we human being
It's all paining them because they all know he's better than Messi, did Ronaldo go to the awards no most of them want to be popular with Ronaldo names why they are all talking against him
His ego couldn't let him ignore Cassano's comments…
Self centered guy.
All of you making silly statement about Ronaldo are only jealous and afraid of his records.truth be said Ronaldo has no equal right now in football..messi is good but you can't compare him with Ronaldo,not even his ten balon d'or can change that. We all know that balon d'or is just creation for the media nd journalists it doesn't really represent peoples view and knowledge…… Ronaldo cannot be matched in this century by any player or award giver,he is on his own planet….get screwed with your selfish opinion@Antonio casano you unpopular footballer you are only intimidated by Ronaldo's achievements and records get lost in your dark era of thought.
You've said it all bro 👊. Christiano Ronaldo is the GOAT
My thanks it's true but all those hat CR7 they have to know that no matter what they say we love him and he is the best of the best no one can better than him it can take so many years to get another one like him
I Respect both athletes but it's quite unfortunate Messi couldn't justify his greatness playing in a league ranked 5th in the world and yet u rate him ahead of CR7 who has been to 4 there leagues and conquered, you guys must be joke.
How many trophies and individual
Honours has he won as compared to the friend
🤝
True and go on tell themxwell said
Well, said my bro!.
lol you speak like you dont watch football kinda funny how you even get to comment here. Compare the stats man. Ronaldo has made 147 appearances more than messi and yet he has just 47 goals more than messi. Give messi 100 games more and you'll know where to put Ronaldo on goal stats lol.
Okay, it shows why he has scored 12 goals in PSG shirt. LoL. He is going down drastically. Hope you are watching your "God of soccer" recently!
He doesn't make noise about how good his skills are. He doesn't waste time talking about anybody. He just do his job on the pitch. His actions speak for him. Messi
How do you know? Your are saying so because it is impossible to give him more games. And are you God ? What if they had given them the same number of games, would Messi still score. If God says Ronaldo is better then he is. Stop making stupid excuses.
Thank you for explaining to them…
Just be humble like Messi and blessings will follow you all the days of your life.
CR7 is a player who struggles very hard to be on cloud number nine while Messi just floats with the wind.
Do not read a book by its cover.🤦
may God bless you bro who know Casano before he only want to trend also with Ronaldo name who read Vander vart news as at last week saying is Messi not even shamed of him self… saying Ronaldo is good and already adapt to England football why he's ahead of him this season
God bless your wonderful input. U have just finished it all. No more comment
Cascara is a full when he said he can face the whole world one man food is another man poison can he decide for people concerning there opinion Messi is a great player but he is not lfar superior to Ronaldo in any form . balondeor said ion their site that the awkward is not about merit is about vote so if they allow the whole world to vote Messi will not win these year balon de or
He should not show off,
rather he should copy Messi's life style
Dude live your life how you want !! He's way different from messi, why judge him ? He's arrogant leave him , there are people who don't even have a roof over their head but are arrogant , so to you ? Na life mess I dey live so ??
If he copies Messi's lifestyle , that makes Ronaldo show that Messi is greater than him. Then why should he copy? So that you can criticize him again, uh!🤷
The best player that ever lived was Ronaldinho. He was simply unstoppable on. on the ball. We should not determine the greatest player only in terms of trophies. Ronaldinho made football worth watching MORE THAN MESSI and any other player. Messi and Cristiano are among the best players that ever played football BUT THE KING IS GAUCHO. YES. RONALDINHO.
From your comment even you are self centered. Who gave you the certificate to judge. Rest okay..
What if it wasn't him who sent it? Wat do you know about Cassano that what he tells you is what you believe. And if he is lying, may God destroy his career because he can't take responsibility for what he said.
It doesn't mean he is self centered. And do you even know its meaning. I think you should revise the dictionary.
Ronaldo is a great guy and relentless in achieving success. The best Real Madrid team was in CR7 era. Won 3 UCL and finish La liga with 100 points in one particular season plus Ronaldo had scored 48 goals in a single season. I think he deserve respect and criticising him for being a better Player is just hate speech. Brazilian Ronaldo was great but Christiano Ronaldo is on another level. That is why he has scored 801 goals. He is a Player that carries the team on his shoulder and deliver in the time of desperate need. There is only one Player comparable to Ronaldo and that is Lionel Messi and both of them are out of this world.
Cassano is clearly showing hatred for christiano. Nonsense old man
Yeah that's true
Ronaldo is the greatest of all time
See u ooo..
What if u also say CR7 is better than Messi..? Will some one say it's hatred??
If you didn't hate him , there is no need to reply. And if you know Messi is better, there is no need to justify unless when it is not true.
Messi is better than him though not a hate speach
Sure bro
See fool Messi scored 91 goals in a calendar year. Messi is goal scorer playmaker while Ronaldo is just there waiting for all the pass to come to him when last has Ronaldo scored a free kick goal how many times has Ronaldo give up to 10 assist a season Messi is like a human God
Who is Messi?
That's reality man
Cassano is senseless for those comments. That is not the right way to compare players. How can he say" There is only one Ronaldo which is the Brazilian one? He clearly depicts hatred for Cristiano with his comments
Why is cassano saying he is telling the truth ,i don't understand there has to be case of accusations or argument between two people that has misunderstanding ,and a witness is call to explain what he or she know on the case ,But on the note Christiano Ronaldo never come up on air ones neither has he been asked ones ,if he is greater than messi or not and said otherwise, so which truth is cassano talking about ,he's just been envious and jealousy of Christiano Ronaldo success and life ,if messi is quiet when condemned and criticise him for no wrong that is messi it doesn't make better than anyone that's him, if Christiano Ronaldo speaks when people talk ill of that is Ronaldo it doesn't make him a bad person, let everyone just mind their own business and stop trying use Ronaldo as a way to gain popularity .
Ronaldo has came out to say that he's better than Lionel Messi times without number. Even if you are good at what you are doing, are you the one to tell the world that you are good? No,. It's people around you and the thing you are doing that will speak for you.
Both Messi and Ronaldo are great footballers of all time, but the fact is that Messi is a humble player,inshort Messi is better than Ronaldo.
Messi is talented CR7 is a hard worker period
If Messi was "humble", he would have told his fans to stop comparing him and Ronaldo but he just plays along.
Both player are good in there different ways so stop saying nonsense, fools
True
Anthonio cansano should stop talking about others he should show us his records that stands him out to speak on matters of the elders like Ronaldo…he is so disrespectful not to have known that Ronaldo is not just a footballer but a record commander in chief of all atletic matters.,..f**k your low mentally of greatness, Ronaldo is not your class so you are too small to talk about his qualities and greatness when it's comes to football matters… keep quiet Anthonio cassano you are too small to speak on issue concerning the icon Cr7…
I laugh when fodder players air there opinion on this with disrespect if I where them I will even be ashamed first as a player for not being in there level of play but these fools opens their mouth and begin spitting hateful words. This world is really not fare.
Antonio is just showing his stupidity for letting his hatred for Ronaldo over cloud his judgment of who Ronaldo is.
They is nothing bad with what ever message Ronaldo sent if that's even Ronaldo that sent it like he claimed. The truth is Messi don't get the kind of criticism and hatred Christiano gets.
Antonio is natural wicked man
They are all jealous, jealousy has an ugly head.
Sure bro
This is just the issue! Ronaldo simply isn't an example of greatness!! Apart from Messi being the Greatest, He is Incredible off the pitch with this distinctive characters. There is Sport and There is Sportsmanship!
See fool Messi scored 91 goals in a calendar year. Messi is goal scorer playmaker while Ronaldo is just there waiting for all the pass to come to him when last has Ronaldo scored a free kick goal how many times has Ronaldo give up to 10 assist a season Messi is like a human God
I really love Ronaldo with all my heart but must he must listen to what Antonio Cassano is saying and he must just try to perform better. Now adays,I can't see what Ronaldo is even doing,he can't play like how he used to play when in Real Madrid. He must set another record that even no one can break it not even Messi. But now Messi is on to, Ronaldo can do it if only he listen to what we are saying and start to set another goal for himself again. Indeed Messi is the best player but Ronaldo is far ahead of him in sometimes. Ronaldo can make it because he is always the best among the rest. I know he can make it if only he listen to what we are saying.
No amount of individual awards can separate what cr7 represent when it come to the round leather game…
This is a guy who have achieved all that is to be achieved in football..
801 goals and still counting and you dare open your mouth to say rubbish all in the name of personal opinion.
Can you imagine cassano ? Unrecognized football who individually achieved noting even though he played in great teams like real Madrid, both milan club, juve.
Pavel nedved I know,, Tiago mottha I know, ambrosini I know, philipo inzagi I know, Figo I know, xavi I know, iniesta I know, gerrad I know, Gilberto silver I know, lampard I know , makelele I know, Patrick viera I know, zidane I know, essien I know , rivaldo I know, Jay Jay okocha I know, ronaldinho I know, gattuso I know, Raul Gonzalez I know, let me mention but a few.. who amongst these great players were you better than?
Let's I forget,, cr7 is the men's highest goal scorer in the whole wide world and still counting. Cassano show some respect please 🙏
These two guys are great athletes and to try and compare them is a waste of time. There are things which Ronaldo can do which Messi can not do and vice versa .
Please who is Cassanno?
Never heard of him. Is he a footballer or a comedian? 😀😀😀
Please people need to mind they're business as for my opinion Ronaldo is the best yes so mind your businesse, my guy if you need money just let him know he will wire you some money okay… hahaha
To get media attention criticize CR7.
You know cassano expecting. But never
Personally, I think messi is better than Ronaldo……… Ronaldo is goal scoring machine but Messi score, assist, always involve
in the build up…….
Cassava or whatever you call yourself. Your pain is that our dear CR7 has gotten to the level no other player in this generation will ever get to. Your hate only motivates him to do more. If you die and ressurrect a hundred times as a football player, you will never matchour dear CR7. phenomeno was a good player but only messi can compare Ronaldo, please get that into your bald old head. You're such an idiot. A smelly shit and a no body. In my language in eastern part of Nigeria, you are just a mumu….shameless idiot. CR7 cannot learn from messi or any idiot like you….that's why he has so much fame and money…fool.
We all have different opinions !! Messi is no doubt natural talent !!! Cr7 on the other hand is hard work !! I'm appreciating hard work here not taking anything away from mess I , you guys don't even know cr7 or his deeds or doings and yet you all say rubbish like he's proud and arrogant ?? Leave him. He's got bragging rights !! Balon dor in my opinion is just scam !! 2010 we all knew who won that ? It was Wesley snieder ,but it was handed to messi , what did mess I win that year ? Compared to someone who scored 5 goals in the world cup, joint with forlan and Torres,lifted champions league , lifted the league and then cup !! He won it all yet he was eluded , this last one we all know its lewa !! But still handed it to messi !!! Anyways I'm just glad to be alive when these two were in action for 10 plus years !! They are both great players !! Never have there ever been any rivaly like this !! So you not knowing someone and calling him proud and arrogant ? Make your findings well !!
Ronaldo, The Greatest Player, The Biggest Clickbait.
Why wouldn't cassano always have something to say?
Who is cassava please? Is he a comedian or a basketballer….oh sorry, i heard he was in real, Juve, Milan, Inter, etc? how comes, i dont know him? He must be a compound fool to speak ill of the master of Men football….CR7….the GOAT with Messi
Wow!
The truth really hurt.
They are all good players but undoubtedly Messi is above him. In terms of achievement. Messi has won the balon dor 7 times. So what are talking about.
I don't know why they always talk about Ronaldo all the time even those f***** old players should gossip the man after all he got what did they want him to do again f**** your messi
Ronaldo, The Greatest Player, The Biggest Clickbait.
Why wouldn't cassano always have something to say?
This Leo and Cristiano is no debate.
How can a NATURAL and a TRAINED product be the same. Absolutely one will outweighs the other.
Compare achievements, skills , dribbling, assists, goals, trophies, and other vital inputs techniques in the game.
It's obvious Leo is far ahead in his time.
But let's not forget that none of this guys come near Ronaldinho comparatively even in his time and theirs my humble opinion.
This is so simple.
Leo is a natural and Cristiano is a hard worker.Overall you cannot compare who is better then who 'cause both of them are the most hestoric record breaking soccer players.So you should know that both of them are what are I call,G.O.A.T'S of soccer.
Goal is a goal. What are we trying to achieve in a pitch, is only one thing goal. Messi. Do all the fashion and dancing. Ronaldo score the goal. Just check present playing. Look at the conditions at PSG and Manchester. Who contributing more for his club. Make Ronaldo is football.
We all know the REAL G.O.A .T MESSI, the rest should bow down to him.
Messi is the best… Ronaldo have play more games more than messi but messi is a record holder Ronaldo wil never score 91 goals in a single season talkless of 112 in a season… I think messi is de best playmaker
It's funny how people judge a player. CR7 make history in Portugal, then went to England and made history, he went to Spain and also made history, he went to Italy and also made history, he came back to England and he is still making history again. If he goes to France and play for Nice, he will still make history in France.
What more do we want from him to prove again. He is the greatest.
He prayed and begged Messi to leave Barca for once and make him and then we can compare him to CR7.
He left Barca and went to a top club and still struggling to make any impression both in Champions league and in ligue 1.
People voted for him cos he is quite, not cos he is the greatest. Don't compare people personal quality to their career quality.
At 36, he is still scoring goals and very crucial goals to quality his team to the next level and someone is saying he does not assist….
Let me inform you that CR7 comes back to the goal post to defend when the opposite team take corners, he scored many goal through heading and those were not being at the time place at the right time, he contested with other players to score those goals,
He has scored fastatic goals than Messi can ever score or will ever score, outside shots, he plays well on both foots, he marks well always from back to front and from front to back.
We were all waiting for Messi to leave Barca so that we can now compare but at 34 with a top club, he can't perform what a 36 years old player can do.
You can't compare the quality of players in Argentina and that of Portugal and yet CR7 has always taken that country far, you can't compare football quality between South America and Europe and yet CR7 makes things happen.
You can only say Messi is humble and that is his personal quality and I must not be like him to be a good person.
Outside of whatever cassano said, Ronaldo does not have to reach out to him explaining himself. That's rude. He's a great player though. The fact that we compare him and Messi is because the gap isn't too much.
By the way, Messi was never a striker. Know this and know peace.
At the moment, Ronaldo is way better than Messi in terms of contributing to a game. It's just this season and it's no big deal except you're hating. They are old already.
Politics has taken all over the world. And may someone here pray for never be a CR7 in the days of LM30.
Cassamero or Casablanca should have mind more of his business than what he has done.
CR7 is a hard worker and he has more disliked while LM30 does his hardworking too and has more match officials supports
I Respect both athletes but it's quite unfortunate Messi couldn't justify his greatness playing in a league ranked 5th in the world and yet u rate him ahead of CR7 who has been to 4 there leagues and conquered, you guys must be joke.
Conquered where? Ridiculous!
Don't compare messi and Ronaldo because Messi is not a stricker but Ronaldo is a stricker so that Messi is a mildifider can perform all things in a pitch!!
There is a saying that when the lion passes a village the dogs bark. It is because the dogs they can't do anything to the lion. That is the same for all those like Cassano who envy successful people like Ronaldo or any other.
Goal is a goal. What are we trying to achieve in a pitch, is only one thing goal. Messi. Do all the fashion and dancing. Ronaldo score the goal. Just check present playing. Look at the conditions at PSG and Manchester. Who contributing more for his club. Make Ronaldo is football.
please ronaldo way better than messi in barcelona all the teams tactic were build over him so he can score perfect goals with iniesta xavi look at psg no beautiful goals nor extraordinary work ronaldo with shit juventus god precision and very good performance the goal in football is to score goals and how no matter how the ball goes in
Messi is a phenom and the god of football. He reads the game right than any other player, which is why he's called the 🐐, unlike Ronaldo who brags about lucky goals and trophies. Ronaldo is starting to flop, he can't dribble a player one on one, can't score a free kick or even long range goals. 60% of his career goals are just tap in and close range goals, but Messi does the impossible in a football match, he destroys defenders, humiliates goalkeepers and scores gem-like goals. Ronaldo should retire from football, he's too old for the game.
U are not mentally ok to call ronaldo lucky! For real u are crazy like a mentally deranged goat! You should see a psychiatrist as soon as possible else you might just end up in the streets picking up dirts and chewing grass.
You need psychiatrist more than him
If not bragging over lucky goals then what the hell was that Cristiano is proud of
Yet you forgot to mention the age difference…?
Speaking of goals ,the goals Messi usually scores are unthinkable.he has scored more goals from outside the box than Ronaldo which means he has a shot accuracy than Ronaldo .Those saying Ronaldo has more career goals why doesn't he have more golden boots than Messi since golden boot is awarded based on the goals you score thus Ronaldo's goals are irrelevant compared to Messi's .the goal in football is essentially to win silverware and Messi has more than Ronaldo
Who told you that prizes are awarded because of capabilities. Are still in the 19th century . So innocent 😩
Cr7 is mile a better player to Messi…
In all aspects….
Messi is the greatest player, better than cr7
I don't know how people try to anger them self
Not being a fan of either of the two but my personal opinion goes in the direction that I find CR a more complete footballer and more comparable to other great players while Messi will always do one thing, if he will do it again and that is to mesmerise fans with impossible dribblings and embarrass his opponents. Strangely, when Messi's team loses or fails it's never Messi who gets criticized which is quite the opposite with CR. There was/is another great player who has been a little bit similar to CR in this aspect which is Ibrahimovic.
Messi is not at the right time because he is the on who creates those chances. This is a reply to Manuel.
Football now don't need dribblers or too much touches all that is needed is results ,goal scoring and helping the team achieve all 3points ( WINNING ) so to me it's Ronaldo all the way ,he as shown that in virtually all the leagues he has played for , Messi will only do well if he plays amongst star players that can control games and make it look favourably for him .
Read and know Who is better in football between Ronaldo and messi
1) who scores more goal with head who scores more goal with weak foot? Who has more pest? Who runs more faster? Who dribles more? Who scored more inside and outside 18 yard box?
Who has more stronger shot?
Who sustains more on air with ball
Do the calculation and tell e who is the best in football
Messi is naturally talented and that tells a lot
Until one of em wins a World Cup then they're are on the same Level
CR7 is #1
This are lies
Ronaldo is far better than messi
You are right
Ronaldo is not compared with any footballer alive or death; he is simply the best. He proof it to the world that he is not a one team man. He won everything everywhere he went, best player every where he went, and the highest goals scorer of all time. Whatsoever thing anyone say about Ronaldo is just pure jealousy. Most of this cryptics had never loved him,vbut within their heart they know the truth. Ronaldo doesn't take nonsense, he tells you to your face. 2006 youth world best player was denied him after his wonderful performance at the world cup. But we know he was the best!
You talk about football, there's nothing that anyone who have ever played football has done on the field of play that Cristiano Ronaldo has not performed!? He has and even more efficient.
Ronaldo is full of himself that was made by English media where he was treated like a god. He is his own player he wants everything to be about him. Remember when the Welsh striker Bailey scored brace and madrid won the uefa champions league he failled to celebrate him hence he hadn't registered a goal in a final. Even after winning ballon d'Or his comments will be praising himself only his attitude that on my opinion don't think is better than Messi. Thanks to Cassano for telling him the truth.
And this young man"Messi" (the player's player)is my Gold who so ever is stressed with his success must take a chil 💊 coz this young man will be winning France league and uefa with psg world cup with his Argentina world best 2022, man of the match world cup final, top goal scorer,golden boot and ballon d'Or again… So madala (old man) Ronaldo may think of suicide as he always compare himself to this "God of football"(#Nkulunkulu webhola)that's how I nicknamed him.
Why did he not win the world cup for all these years. Anyway it is around the corner,so let us wait and see.
Ronaldo, The Greatest Player, The Biggest Clickbait.
Why wouldn't cassano always have something to say?
Messi is the GOAT
I like messi style of playing but to me Ronaldo is the best of the best. No player has ever scored the number of goals he has scored. Football is all about winning the biggest trophies. And if anyone has a football club you will for sure prefer Ronaldo to any attacker that has ever played. And they should never be compared because their roles are different.
Ronaldo is bitter just like his supporters. He knows himself that he can never beat Messi. There's more to this beautiful game than just scoring goals.
Both are good but cr7 should comport himself and not listing and bragging about what people say. That is one thing like about messi
Ronaldo is more stronger than than Messi Cr7 is the best in the world
CR7 is the best than Messi
Football is not only scoring goals it just playing dribbling and passing too Ronaldo can't play football he can score goals only . But god of football leo can play football can score and he can assist fot his teammates too this means ronaldo is a good striker but messi is a team by himself That's the great difference between those.
No matter what the #D10S always managed to singlehandedly take his Nation to the WC. Only few can relates! 💪
They both are the best but truth be told, Ronaldo is far better than Messi recently…..
Lions don't compare themselves to sheep, infact christiano Ronaldo is world best player and Messi is a sheep
And what are you good at?…soccer?
This is the fact:
At their prime, Messi was better than C.Ronaldo. But Messi declines faster than Ronaldo even though he's 2 years younger. Ronaldo also has better adaptability which he proves in different clubs, while Messi declines even further when he got out of his comfort zone.